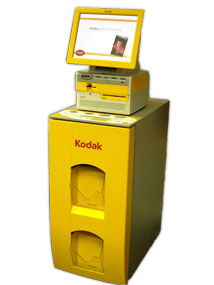 At Chambers Pharmacy we have a variety of photographic solutions:
Passport photographs. The staff at Chamber's Pharmacy has been specially trained to take passport photographs that are acceptable to the passport authorities. You'll receive 8 photographs for €8 and the photographs will be ready in just a few minutes.


Digital Developing: Print your digital photos from a variety of media. You can also use your photographs to create greeting cards, post cards etc. You an edit your photographs before you print them so that you leave with the exact quality photograph you had hoped for. Ask at the Pharmacy for help in using our digital developing kiosk.
We look forward to helping you develop
great quality photographs
that contain happy memories, that you'll treasure for a long time to come.